Who Are Krown Property Management?
Krown Property Management is a professional property management company and is locally owned and operated. Based in St. John's, we have earned the trust of investors and real estate agents across Canada and elsewhere, for managing their properties, attracting trustworthy tenants and advocating on behalf of landlords.
If you've invested in a residential property, Krown Property Management's combination of experience, reliability and quality service will give you the peace of mind you deserve.
10 short years ago what is now KPI Group was started as Krown Property Management and was looking after the rental and management of a small number of residential units in St. John's.
In the years that followed the company has grown to its present size, managing close to 600 rental units in the St. John's and local surrounding area. Also in that time, the company has been involved with the lawn maintenance of many of those properties as well as looking after some of the major repairs and renovations.
To maintain a level of quality workmanship in all associated fields, Krown diversified to include its own Residential Contracting Division last year. This year saw the company grow again after acquiring a Lawn Care Company it had been using, as well as adding its own Snow Clearing division. Thus the KPI Group was formed.
Whatever service you may require from the KPI Group, you can expect to receive the best quality service that the company has to offer.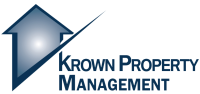 LEASING AND PROPERTY MANAGEMENT
Krown Property Management provides two inter-related services
We will lease your property and handle all management issues; or if you prefer
We will attract and screen tenants and then hand the management over to you.
In all cases, we strive to find the perfect match of tenant to property based upon the guidelines you provide.